What Does Cross Addiction And Cross Dependence Mean?
Cross addiction and cross dependence are the same thing.
The terms are 100% interchangeable.
Yet, in my opinion, there is a reason behind the variation.
It appears it would be the drug companies that favored the term "dependence.
Think about it, it's easier to pedal pharmaceuticals without all the baggage associated with the 'addiction' label.
I haven't discovered any research to suggest this – who would fund that project?
I arrived at this conclusion with my own marketing expertise and common sense.
The label cross addiction doesn't sell.
What Does Cross Addiction Mean?
What the hell does it even mean?
Someone addicted to Christianity? (It's definitely not that!)
An individual hooked on multiple different substances (alcohol and heroin, cocaine and benzodiazepines, etc.)?
A person who habitually abuses substances and behaviors (gambling, sex, shopping, etc)?
In reality, cross addiction usually refers to the last one (substances and behaviors) but is often used to refer to multiple substances as well.
Much to the dismay of some, cross dependence quite literally means the same exact thing.
It's like referring to someone who died as having passed on. The tone is less harsh and aesthetically more pleasing.
Why Cross Addiction Is No Joking Matter
By design, the brain runs using a very specific operating system. This can be hacked for better or for worse…
See, all addictions hit the same part of the brain – the midbrain (Olds and Milner's experiment) and hack that design for specific rewards. 
Certain chemicals in the brain cause pleasure. Addictions modify the production of the built-in reward system to manufacture these chemicals to greater degrees.
For example, sex feels fantastic, right?
This experience, however, is largely a cascade of neurochemicals that produce the sensations and mental state.
Chasing and manipulating these states and sensations through a variety of means is addiction in a nutshell.
It honestly doesn't matter if it's pornography, shopping, or heroin, eventually, our brains change so that extra stimulation is required to produce similar results – it habituates and grows a tolerance.
This system is designed to aid in our survival. The brain will tell you to eat something sugary over broccoli because if you were dying of starvation broccoli wouldn't save your life.
This system, much to our chagrin, is ancient, quickly adaptive, and frequently wrong.
To illustrate, if I fear speaking in public and avoid it, this will reinforce my fear of it. However, if I expose myself to the object of my fear, eventually I habituate to it, growing tolerance to the discomfort speaking in public creates.
Addictions usually present as a means to alleviate discomfort. Tolerance refers then to the amount of substance or behavior needed to relieve the pain.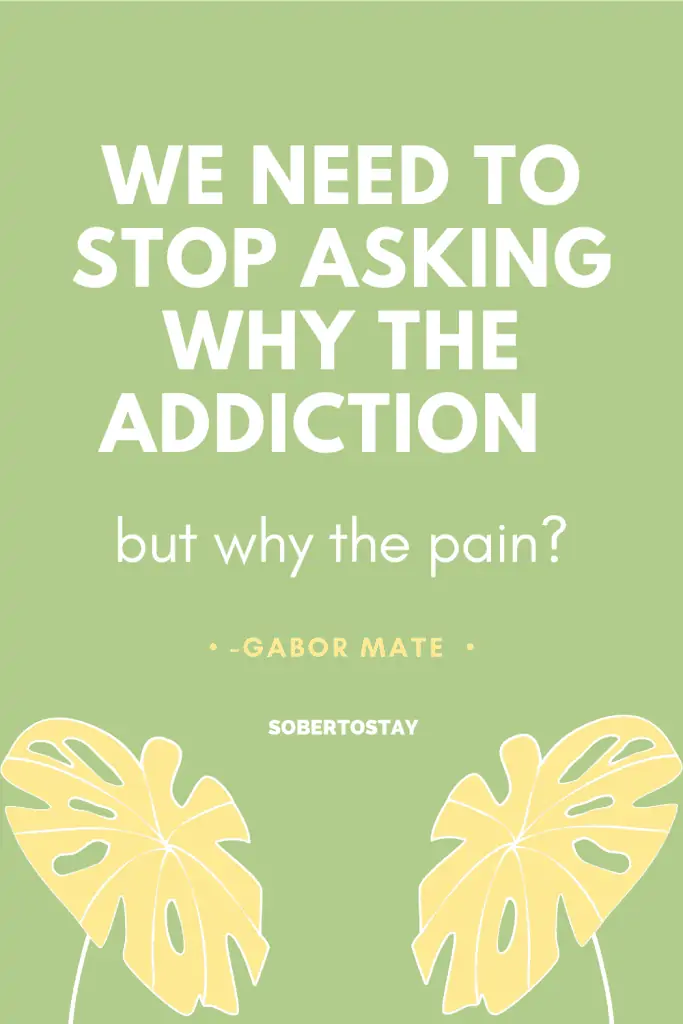 Unfortunately, as can be imagined, when tolerance grows so does the discomfort. Consequently, even more tragic means are used to create pleasure.
You can see how this slope can get super slippery!
Cross Addiction Is Brain Conditioning
Individuals teach themselves quickly in life that their moods and feelings can be altered or suppressed by certain activities or chemicals.
It's quite natural, even amongst cats, elephants, monkeys, and more!
In my opinion, addiction is usually formed by a strenuous and painful inability to adapt to one's environmental conditions.
So, rather the addict finds a way to adapt by biological manipulation.
Example: Bob cannot connect with women socially, he is awkward and cant seem to get intimate with the opposite sex whatsoever. However, when Bob drinks he doesn't struggle with any of these things. Bob can quickly become an alcoholic. After all, who wants to go through life without the connection and companionship? Bob may feel he has no other way. If he finally quits drinking, he can easily get addicted to pornography and sex as a means to create the neurocascade to feel connected once more.
Bob is suffering from cross-addiction. He went from alcohol to sex (substance to behavior).
Addiction in any variety predisposes us to other comfort-seeking behavior.
Anyone is recovery runs the risk of other dependencies that alleviate discomfort.
It's not uncommon to see someone in early recovery overdoing the gym, or some radical diet.
Balance is the goal but it's far from a one and done activity.
As noted earlier, all addictions occur in the midbrain. Some of the chemical cascades are so remarkably similar that the usage of one substance or behavior can quickly trigger cravings for another.
This is why the heroin addict only drinking booze is unrealistic. By design, the brain will try to send the individual right back to its preference – heroin.
Because of this total abstinence is the best of all possible routes.
We believe if you understand the science behind addiction and recovery, perhaps you'll be more motivated and hopeful about living sober.
---
==>The Science of Addiction: From Neurobiology to Treatment 2nd Edition
==>The Anatomy of Addiction: What Science and Research Tell Us About the True Causes, Best Preventive Techniques, and Most Successful Treatments 
---