Toltec Wisdom…the power of a new agreement!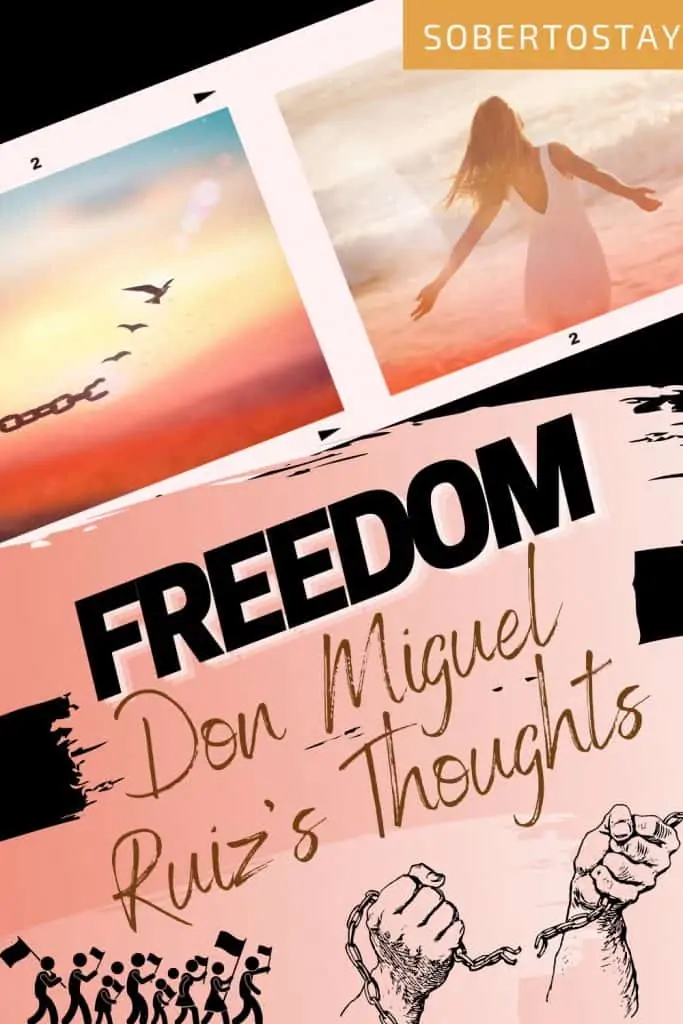 If there was ever a passage that dramatically altered my perspective, it was in the chapter titled Breaking Old Agreements in Don Miguel Ruiz's classic The Four Agreements.
A good author will make you self-reflect, but a great author will stir inside a deep skepticism of everything, nothing short of a mind-bending doubt.
Indeed, the fact that knowledge has limitations is ok – we can either adventurously dance with the unknown or cower in the fear of uncertainty (for a further dive into this topic check out M. Scott Peck's idea of freedom in his Stages of Spiritual Development).
I prefer the dance – the following is a little choreography by no other than Ruiz himself.
I pray it affects you in the same manner and degree that it did me.
Breaking Old Agreements
EVERYONE TALKS ABOUT FREEDOM. ALL AROUND the world different people, different races, different countries are fighting for freedom. But what is freedom? In America we speak of living in a free country. But are we really free? Are we free to be who we really are? The answer is no, we are not free. True freedom has to do with the human spirit — it is the freedom to be who we really are.
Who stops us from being free? We blame the government, we blame the weather, we blame our parents, we blame religion, we blame God. Who really stops us from being free? We stop ourselves. What does it really mean to be free? Sometimes we get married and we say that we lose our freedom, then we get divorced and we are still not free. What stops us? Why can't we be ourselves?
We have memories of long ago, when we used to be free and we loved being free, but we have forgotten what freedom really means.
If we see a child who is two or three, perhaps four years old, we find a free human. Why is this human free? Because this human does whatever he or she wants to do.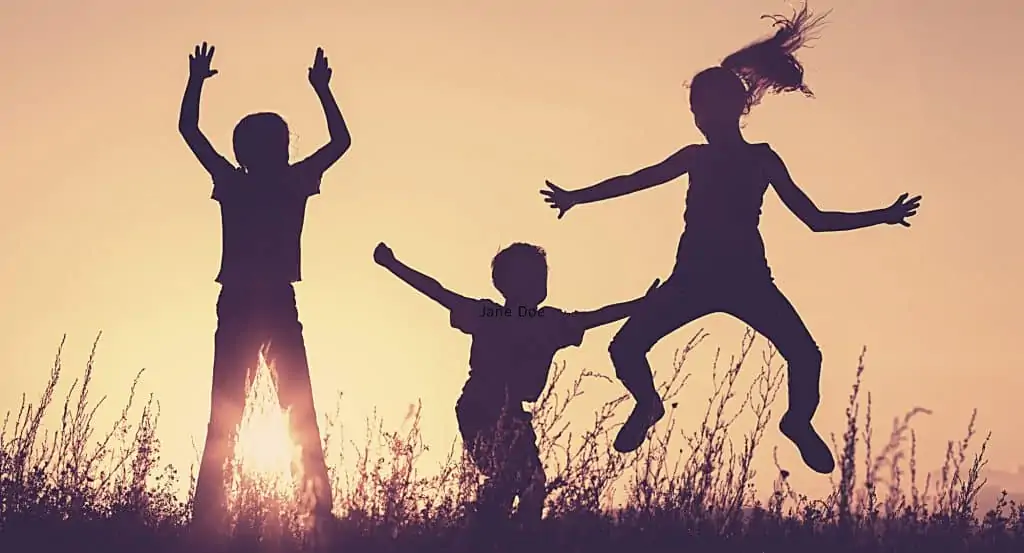 ---
The human is completely wild. Just like a flower, a tree, or an animal that has not been domesticated — wild!
---
And if we observe humans who are two years old, we find that most of the time these humans have a big smile on their face and they're having fun. They are exploring the world. They are not afraid to play. They are afraid when they are hurt, when they are hungry, when some of their needs are not met, but they don't worry about the past, don't care about the future, and only live in the present moment.
Very young children are not afraid to express what they feel. They are so loving that if they perceive love, they melt into love. They are not afraid to love at all. That is the description of a normal human being. As children we are not afraid of the future or ashamed of the past. Our normal human tendency is to enjoy life, to play, to explore, to be happy, and to love.
But, what has happened with the adult human?
Why are we so different?
Why are we not wild?
From the point of view of the Victim we can say that something sad happened to us, and from the point of view of the warrior we can say that what happened to us is normal.
What has happened is that we have the Book of Law, the big Judge and the Victim who rule our lives.
We are no longer free because the Judge, the Victim, and the belief system don't allow us to be who we really are.
Once our minds have been programmed with all that garbage, we are no longer happy.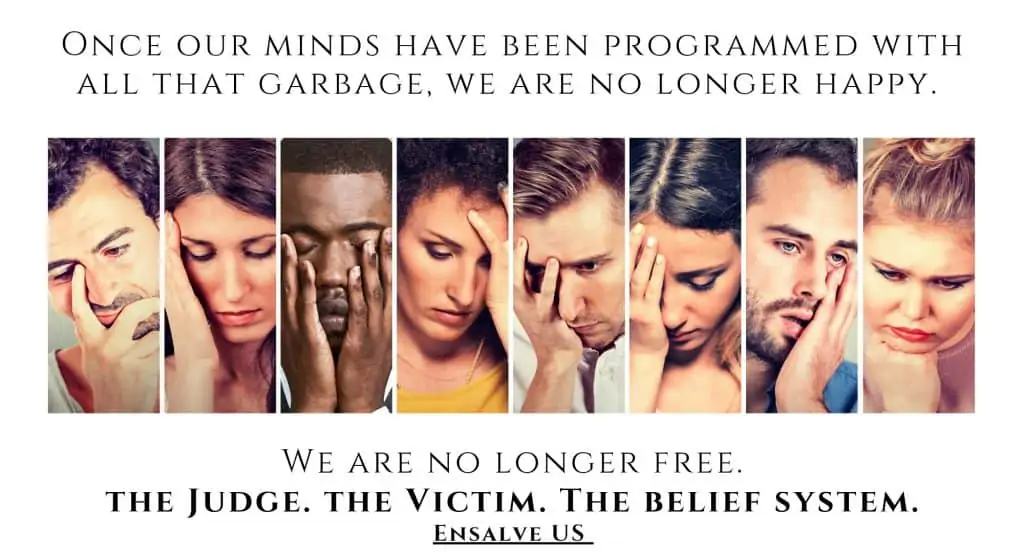 This chain of training from human to human, from generation to generation, is perfectly normal in human society. You don't need to blame your parents for teaching you to be like them. What else could they teach you but what they know? They did the best they could, and if they abused you, it was due to their own domestication, their own fears, their own beliefs. They had no control over the programming they received, so they couldn't have behaved any differently.
There is no need to blame your parents or anyone who abused you in your life, including yourself. But it is time to stop the abuse. It is time to free yourself of the tyranny of the Judge by changing the foundation of your own agreements. It is time to be free from the role of the Victim.
The real you is still a little child who never grew up. Sometimes that little child comes out when you are having fun or playing, when you feel happy, when you are painting, or writing poetry, or playing the piano, or expressing yourself in some way. These are the happiest moments of your life — when the real you comes out, when you don't care about the past and you don't worry about the future. You are childlike.
But there is something that changes all that: We call them responsibilities.
The Judge says, "Wait a second, you are responsible, you have things to do, you have to work, you have to go to school, you have to earn a living." All these responsibilities come to mind. Our face changes and becomes serious again. If you watch children when they are playing adults, you will see their little faces change. "Let's pretend I'm a lawyer," and right away their faces change; the adult face takes over. We go to court and that is the face we see — and that is what we are. We are still children, but we have lost our freedom.
The freedom we are looking for is the freedom to be ourselves, to express ourselves.
But if we look at our lives we will see that most of the time we do things just to please others, just to be accepted by others, rather than living our lives to please ourselves. That is what has happened to our freedom. And we see in our society and all the societies around the world, that for every thousand people, nine hundred and ninety-nine are completely domesticated.
The worst part is that most of us are not even aware that we are not free. There is something inside that whispers to us that we are not free, but we do not understand what it is, and why we are not free.
The problem with most people is that they live their lives and never discover that the Judge and the Victim rule their mind, and therefore they don't have a chance to be free. The first step toward personal freedom is awareness.
We need to be aware that we are not free in order to be free. We need to be aware of what the problem is in order to solve the problem.
Awareness is always the first step because if you are not aware, there is nothing you can change.
If you are not aware that your mind is full of wounds and emotional poison, you cannot begin to clean and heal the wounds and you will continue to suffer.
There is no reason to suffer.
With awareness you can rebel and say, "This is enough!"
You can look for a way to heal and transform your personal dream. The dream of the planet is just a dream. It is not even real. If you go into the dream and start challenging your beliefs, you will find that most of the beliefs that guided you into the wounded mind are not even true. You will find that you suffered all those years of drama for nothing. Why? Because the belief system that was put inside your mind is based on lies.
That is why it is important for you to master your own dream; that is why the Toltecs became dream masters. Your life is the manifestation of your dream; it is an art. And you can change your life anytime if you aren't enjoying the dream. Dream masters create a masterpiece of life; they control the dream by making choices. Everything has consequences and a dream master is aware of the consequences.
– Don Miguel Ruiz
---
What are your thoughts on freedom? Is it this easy? Is something missing in his understanding? Nothing is new under the sun – check out our thoughts on spirituality and freedom.