Porn Addiction Books…the only ones you need!
The field of sexual addiction, indeed all behavioral addictions, is growing leaps and bounds.
Consequently, large numbers of books are covering the shelves on the topic.
It can be overwhelming trying to sift through and discover trusted and authoritative books that can actually benefit one's total recovery.
This is particularly true if you're just starting out.
That's why I curated this list.
I want to share with you the books that have found success with my clients and in my own life.
The following list of porn and sexual addiction books benefits those struggling with sexual behaviors and have a sincere desire to change.
---
*This site is an Amazon affiliate. It's one of the ways SOBERTOSTAY can continue to operate. Here's the skinny: if you click a link and buy a book we get a small commission at no cost to you. That being said, we are actually huge proponents of mom and pop bookstores. If you have one close to you – go there!*
---
Facing the Shadow by Patrick Carnes
Dr. Patrick Carnes is the Godfather of addiction therapy and is one of the leading experts in the field of sexual addiction on the damn planet. 
Facing the Shadow is a testament to that fact. 
Currently in it's 3rd edition, this monster of a workbook has become the gold standard in psychotherapy for sexual addiction and pornography addiction.
It's a cognitive therapy powerhouse with a massive sexual addiction bent. 
Moreover, as I've already – it's a workbook!
It's not just loads of content but designed to promote a skill set.
So, don't stew, do. 
Carnes gives you clear cut directions on how to change your life today.
If you're a relapse prevention nerd – there are a few of us out there – chapter six is ridiculously profitable. 
Frankly, the robust and rich material in this chapter alone makes the book damn near invaluable in my opinion.
He teaches you – as if leaning over your shoulder – precisely how to develop your own treatment plan and overcome the obstacles in your path.
As I noted before, this book is heavy on cognitive behavioral therapy. That being said, it's effective because it aids the reader in identifying the destructive sexual behaviors and the thoughts and emotions that create them.
Dr. Carnes is also top notch in presenting addiction as a neuro-biological abnormality.
He demonstrates how the addiction occurred – by design – and how it can be broken – by design. 
You can let out a massive sigh of relief because now we know, beyond a shadow of doubt, that healing is 100% possible.
Additionally, he wrote a killer volume on using the 12-Steps for sexual addiction called A Gentle Path through the Twelve Steps: The Classic Guide for All People in the Process of Recovery. Chapter one is dedicated to the neuroscience of addiction and that incredible information alone makes the book worth the read.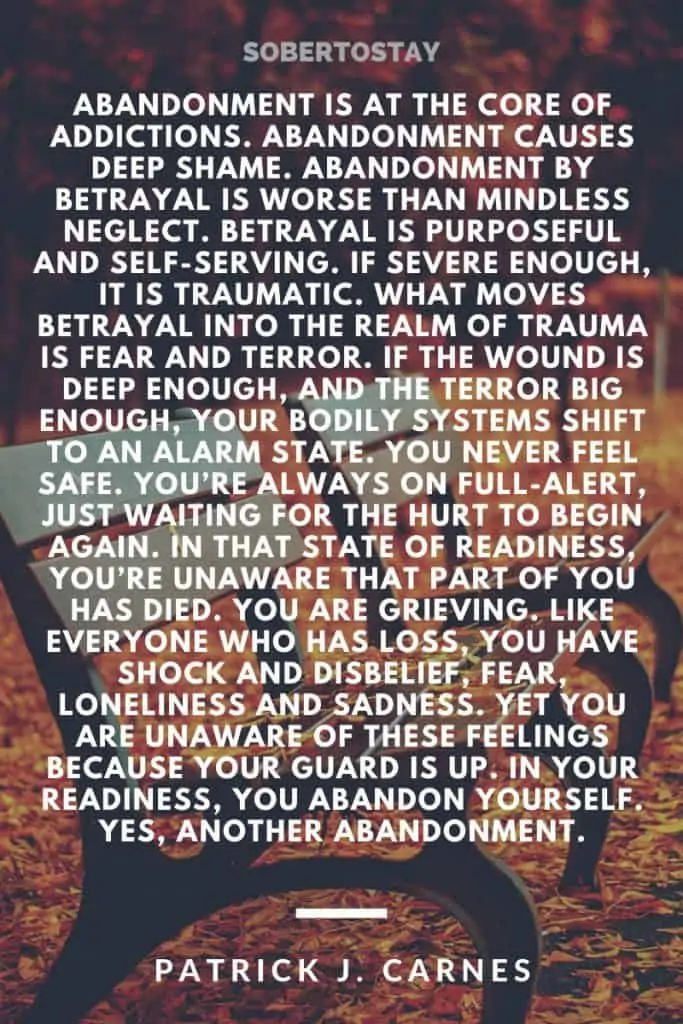 Out of the Doghouse: A Step-by-Step Relationship-Saving Guide for Men Caught Cheating by Robert Weiss)
Robert Weiss is another big shot in the field of sex addiction. He was a student of Carnes back in his early day. He injected the scene with serious value by leveraging his own personal experiences and academic research to expand the field to far more pragmatic turf.
His a-matter-of-fact approach and his willingness to deal with things sensibly and realistically in a way that is based on practical rather than theoretical considerations, has helped the lives of countless individuals.
Out of the Doghouse is a classic example of this approach.
Sometimes in our earnest attempts to discover why or how it happened, we lose focus on "what can we do about it now."
This is where Weiss lives and thrives.
If you're reading this I'm sure you've been affected by sexual addiction or are addicted yourself.
You're all too aware of the damage it can do to long-term relationships and marriages.
Obviously, the number it can do is horrendous and the pain often surreal.
Once your double life has been exposed and the cheating brought to life, the shame is paralyzing.
You want to stop, but seemingly cannot. You don't want to hurt the person you love, but feel the guilt upon every betrayal.
What now?
Can I save this relationship?
What can I possibly say to may this right?
What can I do? It is even redeemable?
Weiss answers these questions and provides just short of a play-by-play handbook for you to functionally navigate and optimally communicate through this perilous interpersonal trial.
The tips and information he provides may just be the lynchpin that heals your relationship.
I highly recommend all of Weiss's work. There is also a Christian version available.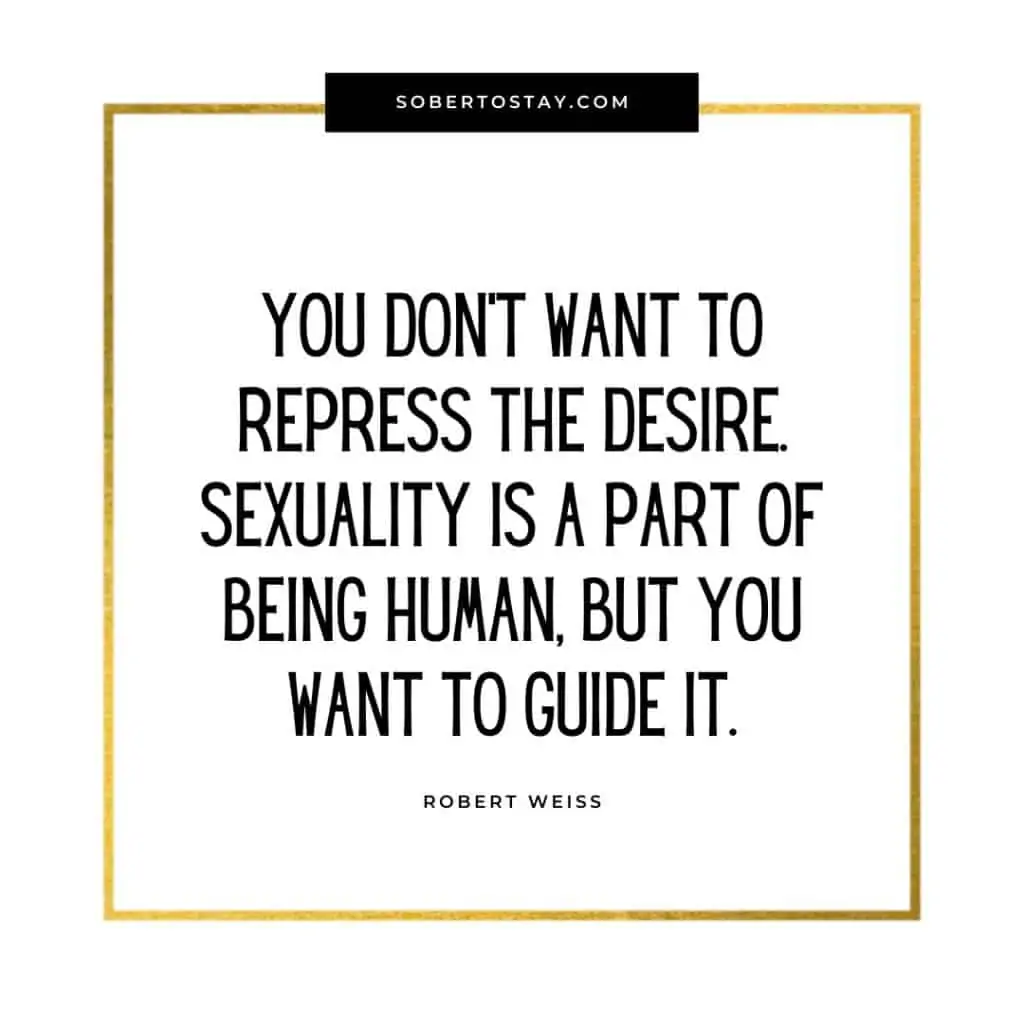 Sex Addiction 101: A Basic Guide to Healing from Sex, Porn, and Love Addiction by Robert Weiss
In my opinion, this is Robert Weiss's Magnum Opus. 
Some say it renders Patrick Carnes's classic Out Of The Shadows obsolete. 
In reality, it's more of a companion, providing helpful updates and a beefed up introduction to sex addiction recovery.
Sex Addiction 101 is an exhaustive survey of sexual addiction covering a host of topics:
Causes of sexual addiction
Online and digital behaviors
Sex Addiction and sexual orientation
Step-by-step guide to kick starting the healing process.
For anyone struggling with compulsive sexual behaviors, it's frankly a must have.
Your Sexually Addicted Spouse: How Partners Can Cope and Heal by Barbara Steffens and Marsha Means
Yes, Your Sexually Addicted Spouse is for partners. However, it's also invaluable for the addict.
A common practice I use with my clients to help them see the ripple effect of their addiction is by assigning them to attend a fellowship or support group that offers a program of recovery for the families and friends of addicts.
Why?
Because those addicted to sex, love, and pornography are blinded by denial, minimization, rationalizing, defensiveness, justifying, and a career of lying. Consequently, they are simply incapable of seeing how their lifestyle impacts their partners, families, and friends.
Even after the cats out of the bag, most addicts still fail to understand the depth of their betrayal and trauma they've caused their partners. Empathy wouldn't be a helpful component in the addict's lifestyle, so there is a lot of catching up to do.
Yes, Steffens and Means have the partners as the primary target audience. It's designed to provide hope, healing, and help.
However, reading this book is like mainlining a dose of empathy for the sexual addict. 
Empathy is a necessary virtue for healing, connecting, and developing authentic and meaningful relationships.
This also happens to be a sign of a mature recovery.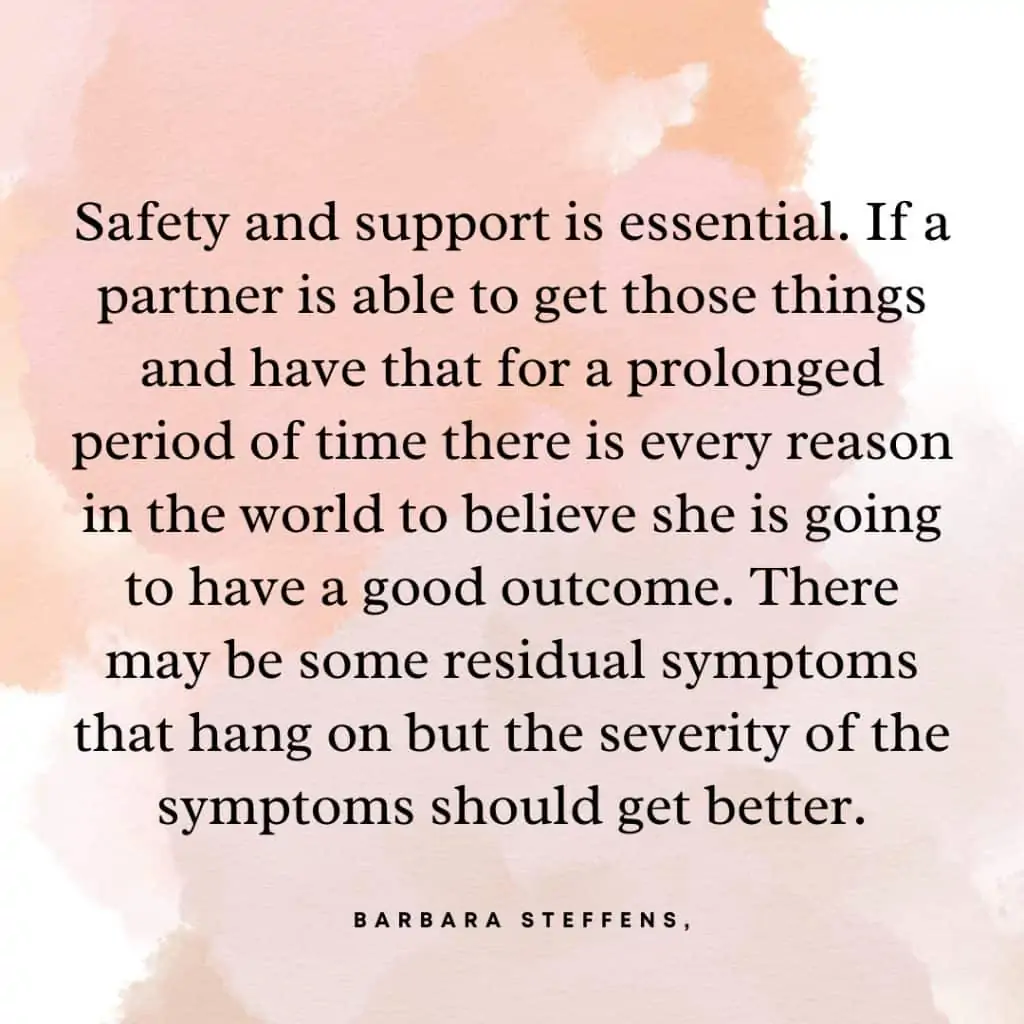 Treating Pornography Addiction: The Essential Tools for Recovery by Kevin B. Skinner
Kevin B. Skinner wrote Treating Pornography Addiction primarily for the therapist's repertoire, nonetheless, it's written without too much technical jargon and is therefore accessible to most. 
Since this book aims at understanding and treating porn addiction, it interacts with the specific addiction in a unique focused-lens sense.
Treating Pornography Addiction is very mechanical, bringing the reader through the stages of change, the schematics of habit, the process of habitation, and the blueprint of deeply held unconscious core beliefs that fuel the addiction. 
What I really enjoy about this book is how Skinner enables the reader to identify the severity of their addiction and precisely where they fall on the addictive continuum.
His focus is largely a variety of Gestalt Therapy with a strong CBT undercurrent. 
Operating from that framework he suggests that increased awareness and the psychological flexibility to adapt to one's environment is the key to empowering the addict with choice (cognitive, emotional, and volitional).
If you're struggling with pornography addiction, this book teaches the reader how to change behaviors and how to make them stay changed. Oh, and not be totally miserable while doing it.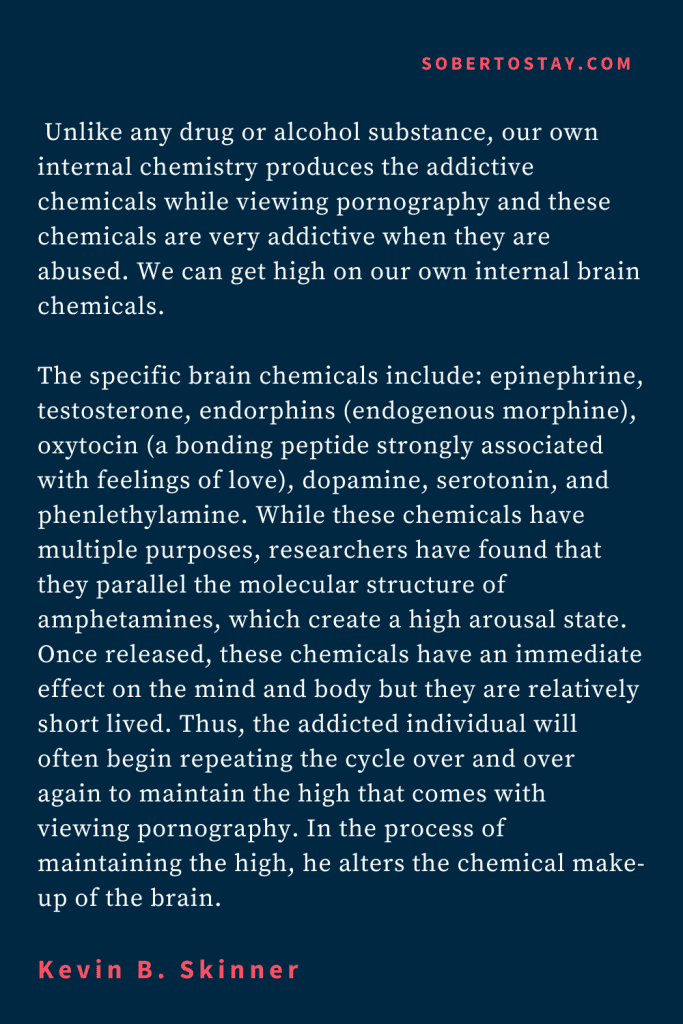 Breaking Addiction: A 7-Step Handbook for Ending Any Addiction by Lance Dodes
Lance Dodes is like the Professor Dumbledore of addiction medicine. If you don't understand the reference, I pity you! 🙂
Dodes was a professor of psychiatry at Harvard Medical School in the Division of Addictions. This is basically the X-Men of the addictions field – sorta.
Dr. Dodes has published innumerable articles in academic publications and peer-reviewed journals. Moreover, what's excellent about his work is that it's technical and sophisticated, but eminently readable. Additionally, he doesn't target one specific addiction, he views addiction broadly from a wide-angle lens. This is extremely helpful because it demonstrates as addicts we are not terminally unique and different from everyone else.
What's crucial about Breaking Addiction is that Dodes understands what Alcoholics Anonymous has been saying for almost a century; namely, that drugs, sex, pornography, and booze treat the addiction. 
In other words, addiction is the manner in which feelings are managed, regulated, and controlled.
As Gabor Mate once brilliantly questioned, "Why are we asking why the addiction exists, we should be asking why the pain?"
In the text, Dodes interacts with the feelings of helplessness that accompany addiction and the unconscious and automatic compulsions that precipitate and reinforce the addiction.
He also pushes a heavy mindfulness factor, not unlike Kabat-Zinn's Mindfulness-Based Stress Reduction, or if you've ever seen Judson Brewer's Ted Talk, it's eerily similar. 
Basically, he instructs you to get curious about your overwhelming feelings. Discover the physical sensations that accompany them. Start noticing what you're noticing. It turns out, this is one of the most critical factors of emotionally contented sobriety.
Why? Because it comfortably settles you in the land of discomfort. It is here you can confront the feelings, motivations, traumas, and unconscious thoughts that drive the addiction. And, consequently, heal it.
Integral Recovery calls it shadow work – I could dig it!
I also appreciate his candor regarding the twelve steps. Though Dodes obviously has a scientific bias, he acknowledges the benefits of AA. However, he promotes the accessibility of a wide variety of recovery programs. I think that it something we can all agree on.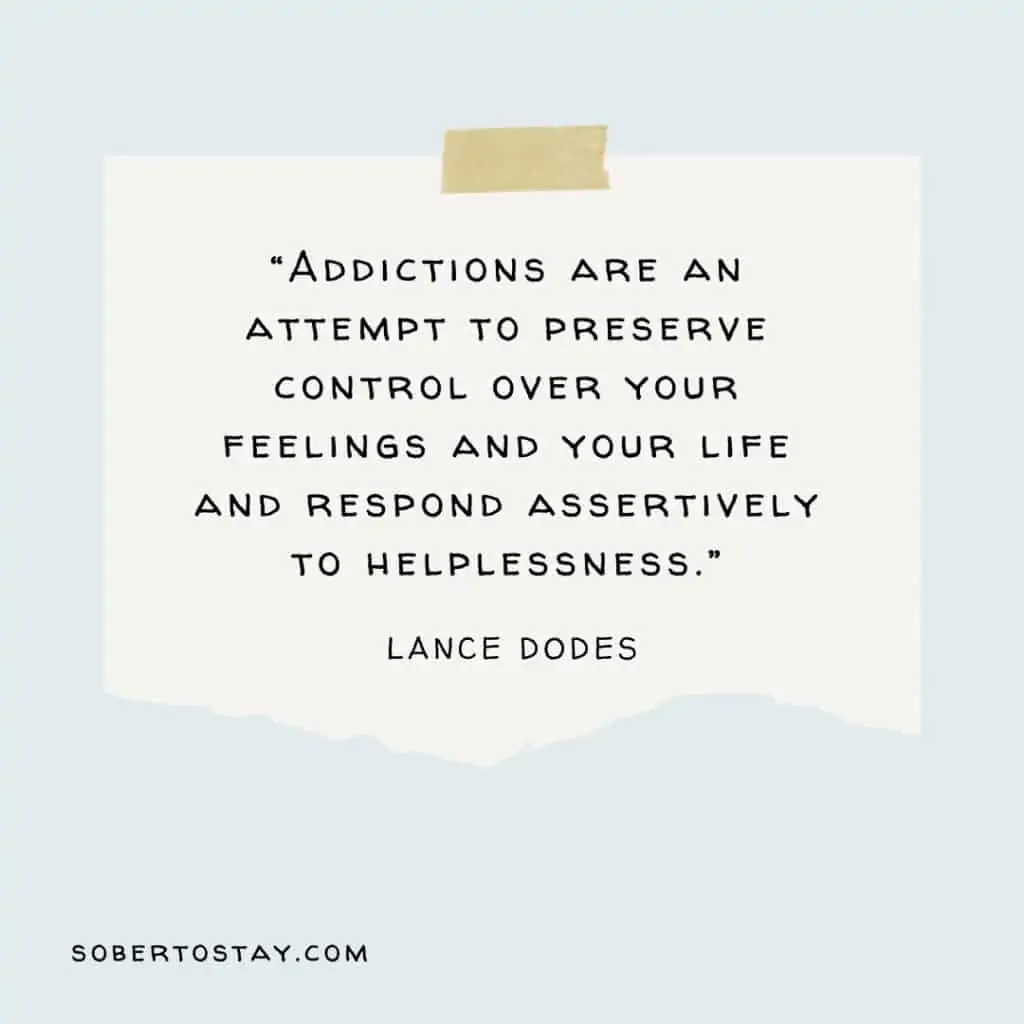 Sexaholics Anonymous: The White Book
Sexaholics Anonymous defines the major factor or motivation of sexual addiction as lust, which is defined as "an attitude demanding that a natural instinct serve unnatural desires." 
Therefore, the problem is not the motivation to satisfy a desire – this is good and normal.
Instead, the problem occurs when a natural instinct is perverted far beyond its intended purpose.
This exploitation of natural instinct is what disregards sound reasoning and suspends volitional capacity.
For example, when one begins to use sex to satisfy loneliness or shopping to conquer anxiety, or food to swallow depression, the natural motivation (to remove discomfort – a natural desire) leverages a natural instinct in an unnatural way (e.g. sex was never intended as an antidote to loneliness) resulting in a destruction of the human will. Why? Because it works so well!!
Moreover, this attitude is "the controlling factor in addiction." The behaviors or activities are not what one is addicted to. Instead, they are enslaved to a worldview that believes in, trusts wholeheartedly, and unloads lust in its fullest capacity.
The SA Basic Text is one of my favorites, primarily because it parallels the manner in which I view the world. However, one thing is for sure, it will definitely expand and enrich the map you use to navigate your recovery territory, whether you agree with its concepts or not.
It's a must read!